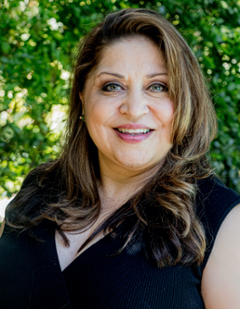 Mona Nasser
Mona Nasser is a mother, advocate, and certified life coach. She is the proud mother of four children: Adnan, Adla, Zainab, and Yusuf. When her daughter Adla was diagnosed with autism; she began her journey with the autism community. Since that time Mona has taken advantage of learning opportunities to improve support, and options for her family and the South Florida community.
Mona has a wide range of experiences that have contributed to her ability to successfully serve the South Florida community. Her support to families has included training as well as founding and co-facilitating the Special GALS group for females with special needs and Creative A.G.E (Advance, Grow, and Excel), a support group for caregivers of adults with autism. Through her most recent effort, Creative Family Support Services, she has created a non-profit organization that continues her personal mission of empowering families by providing coaching and consultation to help individuals with disabilities and their families reach their full potential. Mona is a Certified Professional Life Coach who received her training at the University of Miami. In 2016 Mona received the Cruz-Whitehurst Advocacy Award. Mona's community support and meaningful assistance to families affected by Autism and related disabilities is a lifelong commitment that she takes great joy in doing always.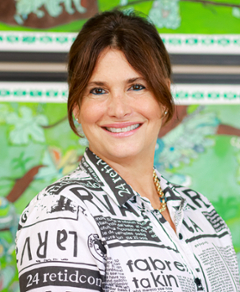 Patricia Giner-
Barrientos
For more than three decades, Patricia Giner-Barrientos has dedicated her career to serving the special needs community. Prior to her current role as director of the L.I.F.E. program, she served as director of education and community outreach and director of development and admissions for Atlantis Academy. Before joining Atlantis Academy, Patricia taught in the first inclusion classroom in a private preschool in Coconut Grove, Fla. She also served as a child advocate for Dade County Public School Chapter One Handicapped Students, a national director of admissions for College Living Experience, and an independent educational consultant for students with special needs.
She received degrees from Barry University in Miami Shores and a certificate in Cuban-American Studies from the University of Miami. She is also certified in Guardian Ad Litem training in Dade County and in Early Childhood Education and Advocacy & Self-Determination Skills. For the past 15 years, she has served as a Child Development Advisory Council Member for the University of Miami Mailman Center for Child Development and a board member for The Coalition of McKay Scholarship Schools, in addition to several other professional and civic organizations.